New in! Women winter scarves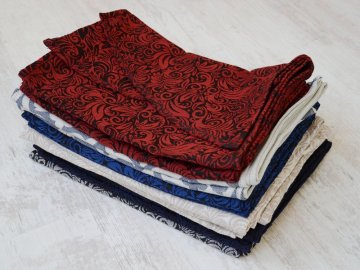 When we sew Lenire wraps, there are allways some fabric scraps left. So we could have  made for you something small and nice - for situations when the wrap is not visible or when you go out without children... :) 
We have prepared a collection of winter shawls - mostly women's, but maybe Flora Monochrome or dark Altum would probably fit the men too. The scarves are half the width of the wrap and are about 190 cm long. With the same beveled ends, as you know it from scarves.
You can use them to warm up and to look great like a classic scarf, but they are great to support the pregnant belly, you can band it under the belly and relieve your back from pain. And you can do several balance pregnancy exercises with them too...

Scarves in our e-shop...
Enjoy!