Introducing: summer collection 2017!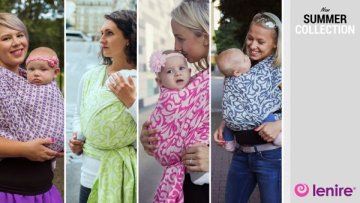 We are very happy to announce our new summer collection release. We choose colours from all colour palette to have our warehouse as colourful as possible and to hit into your taste most likely :) 
Campanula Mojíto - concentrated summer vacation peace. With Mojíto on the beach, or in fresh green nature all around...
Amoria lavender - who doesn´t like far-reaching view on lavender fields? A bit of this feeling is weaved into this wrap :)
Campanula cobalt blue - for all jeans lovers. Very easilly combinated with all colours that you may have in your wardrobe.
Campanula hot pink - a little pet in this collection. Only 20 pieces in all lenghts together. Catch it if you want it!
Hope you will enjoy!