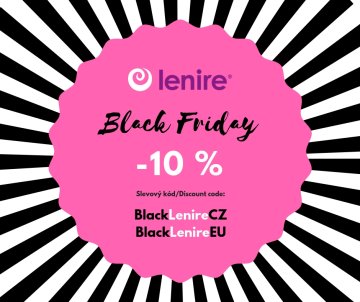 We participate on Black Friday each year. And this year we have a special discount for you too :)
From Friday 23. 11. 2018 to Sunday 25. 11. 2018 we offer 10% discount on all wraps and carriers from our e-shop! 
Please use discount code BlackLenireEU
Have a nice weekend with Lenire wraps!